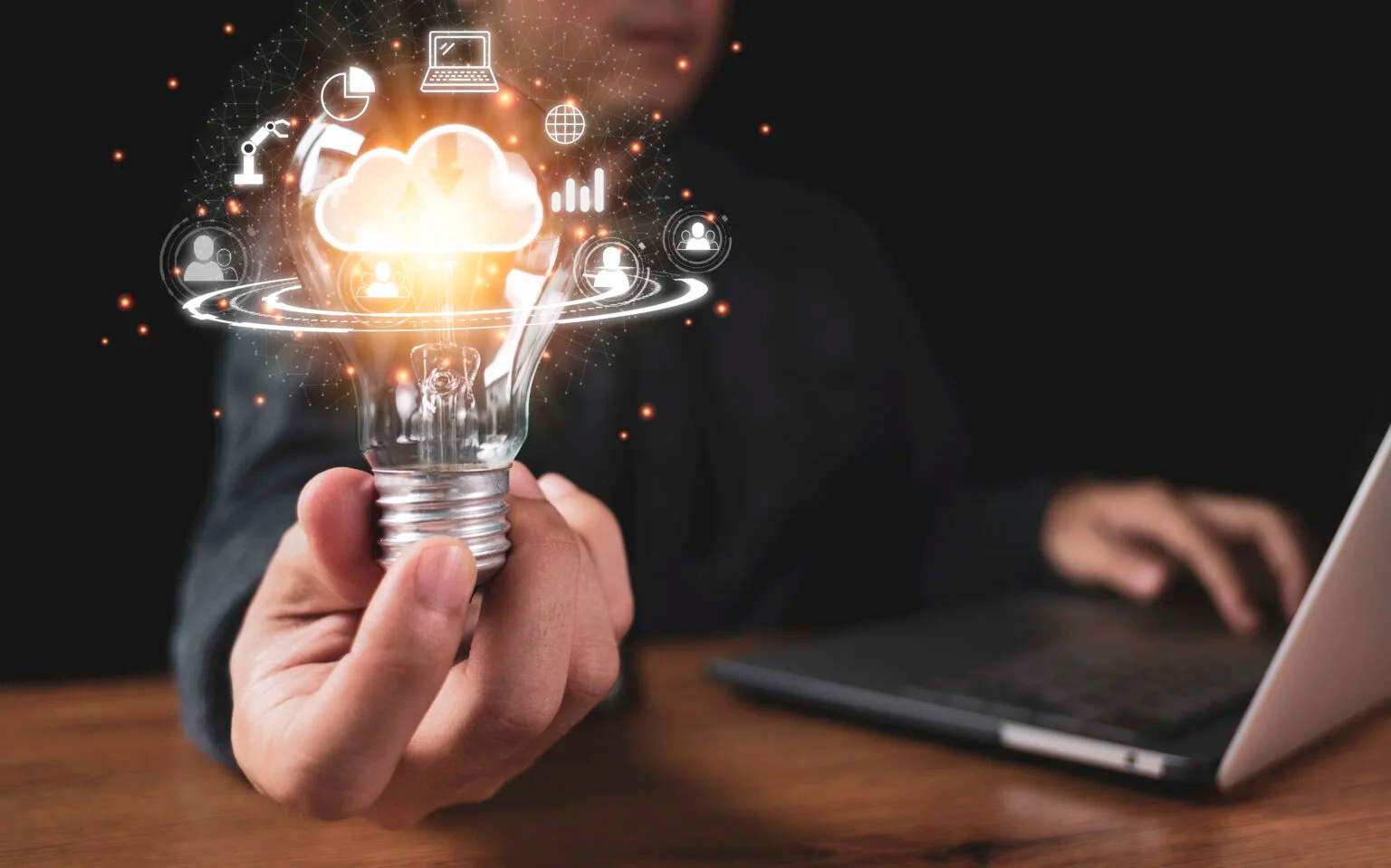 Utilize Cloud Solution to your advantage
Businesses and organizations use cloud solutions to address different infrastructure and application requirements such as data storage, compute, database, CRM, networking, server, etc. We, Kalkey, help your business spread and grow through our state-of-the-art cloud computing solutions. Our service will reduce your IT resource needs and improve productivity at the same time. We cover different horizons of business requirements, including application, software, networking, etc. Your business will thus evolve and become responsive as per the ever-changing market.
Business Continuity
Flexibility Of Work Practices
Collaboration Efficiency
Access To Automatic Updates
Make your business adapt to the constantly changing industry with the cloud solution
Cloud computing and solution are likely to transform your business according to the ever-changing industry standards and requirements. The merits and benefits of a cloud solution are universally accepted. Our world-class cloud solution and remedies addressed all your business issues and challenged to provide you seamless service. We at Kalkey are considered to be a one-stop cloud solution provider with diverse options in this regard. Our systematic methodology comprises a proper strategic approach. This approach consists of 4 different steps such as assessment, planning, deployment, and optimization. With our service, we ensure maximum ROI for our client's business.
Keep An Eye Out For Business Environment Changes
Adopt Another Way Of Thinking And Adapt Your Rhythm
Predict And Prepare For The Future While Focusing On The Present
Watch The Competition
We have expertise and knowledge in providing a wide range of cloud computing services as per the market needs and requirements. As our client, you are to receive extensive expert service with private, public, hybrid, and multi-cloud deployment. You can even have complete control over the cloud infrastructure by correctly choosing optimal access, size, and ownership. Our cost-effective and reliable cloud service ensures constant business growth that you are less likely to get anywhere else. Our vast network servers are to ensure continuous uptime. The resources provided to your business will be exclusive.
Hybrid and Multi-Cloud Application Platform
A hybrid cloud is a cloud computing environment that uses a mix of on-premises, private cloud, and third-party, public cloud services with orchestration between these platforms. A hybrid cloud model allows enterprises to deploy workloads in private IT environments or public clouds and move between them as computing needs and costs change.
Cloud-native Application Development
Cloud-native application development is a system or architecture built specifically to exist and run in the cloud. The major advantage of cloud-native architecture over legacy systems is its flexibility. Cloud-native architectures aren't built on on-premise physical servers but are instead deployed on a cloud platform and leverage the cloud philosophy of distributed systems.
Serverless Solutions
Serverless solutions empower developers to build applications faster by eliminating the need for them to manage infrastructure. With serverless applications, the cloud service provider automatically provisions, scales, and manages the infrastructure required to run the code. Serverless solutions enable teams to increase their productivity and bring products to market faster, and it allows organizations to optimise resources better and stay focused on innovation.
Mainframe Modernization
Businesses implement mainframe modernization initiatives to reduce IT expenses and improve operational efficiency. Mainframe operating systems are run in languages that are difficult to support, and many mainframe specialists are retiring or approaching retirement. There is also the risk that a mainframe vendor will discontinue support for certain systems.